BMW Motorrad presents new R 18 custom bike.
"Spirit of Passion" by Kingston Custom.
 Munich, 18 January 2021. Unmistakable design that is distinct from all others – that is the new "Spirit of Passion" by Kingston Custom. After Roland Sands, Dirk Oehlerking lends the BMW R 18 his inimitable signature with the second R18 gem in the "SoulFuel" series, a collaboration between BMW Motorrad and selected customisers. Previously, a sensation was also caused by an R 18 conversion created by Bernhard Naumann – also known as "Blechmann".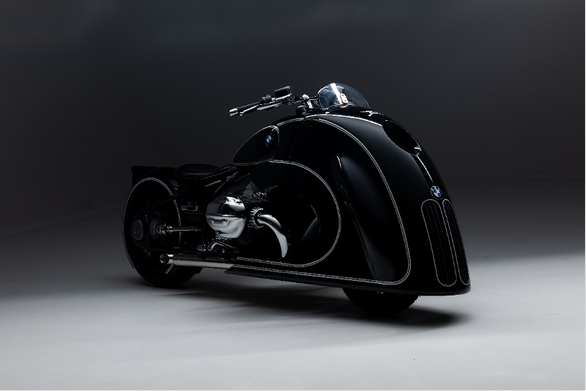 Oehlerking's Kingston Custom is well-known for its extreme customising. Anyone expecting a complete rebuild of the R 18 will be in for a surprise, however. "The BMW R 18 is so perfect that I left the technology as it is. The frame is 100 % original and so sophisticated that nothing should be changed here," says Oehlerking. But the bike has still been transformed into an unmistakable Kingston Custom conversion.
The "Spirit of Passion" in detail.
The biggest eye-catcher – and also the greatest challenge – is the Kingston fairing. The bodywork is finished in handmade Kingston design, as are the handlebars and mudguard. The BMW R 18 exhaust has been modified by Oehlerking in Kingston Roadster style, while his saddle is drawn from the range of universal accessories. The turn indicators have been replaced with Kellermann indicators and the LED front headlight is now integrated in the fairing. The original paintwork and lines have been adopted for the fairing and wing, with the addition of some details in Kingston style. The wheel suspension and fuel tank are original. The design as a whole is based on