Engage Your Dark Side op 11 en 12 mei 2019

The Dark Side of Japan MT Tour komt weer naar Nederland! Maak een reis door de MT-wereld en ervaar het rijden op Europa's bestverkopende assortiment motorfietsen, inclusief het wereldwijde fenomeen de MT-07! Neem de tijd, weg van het alledaagse, om uzelf te vermaken met de donkerste dromen van Japan. Bereid u voor op een ervaring die u naar het hart van The Dark Side of Japan zal voeren en laat uw zintuigen prikkelen.
Tijdens de MT Tour kunt u onder andere:
• proefrijden op de 2019 MT-modellen: MT-10 SP, MT-10 Tourer Edition, MT-10, MT-09 SP, MT-09, MT-07, MT-07 35kW, MT-03 en MT-125;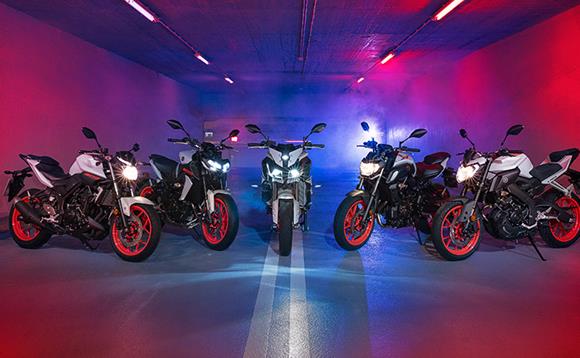 • de werkplaats bezichtigen van Yamaha Motor Europe, branche Nederland;
• deelnemen aan het Yamaha Wheel of Torque en kans maken op leuke prijzen;
• genieten van een echte American Smoker en muziek.
Kortom, veel activiteiten en gezelligheid!
Datum: zaterdag 11 mei en zondag 12 mei 2019
Locatie: Koolhovenlaan 101 te Schiphol-Rijk
U kunt kosteloos en vrijblijvend deelnemen aan de MT Tour.
Wees er snel bij want vol is vol.