Engage Your Dark Side op 28 en 29 april
Neem de tijd, weg van het alledaagse, om uzelf te vermaken met de donkerste dromen van Japan. Bereid u voor op een ervaring die u naar het hart van The Dark Side of Japan zal voeren en laat uw zintuigen prikkelen tijdens The Dark Side of Japan MT Tour bij het Europese hoofdkantoor van Yamaha.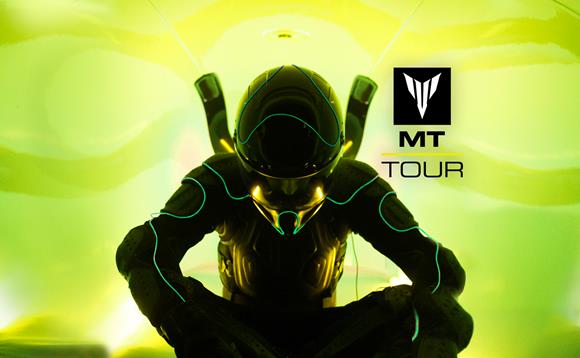 Er zijn nu extra proefritten beschikbaar tijdens The Dark Side of Japan MT Tour op onder andere de MT-09 en MT-10 SP. Reserveer nu snel uw proefrit via onderstaand aanmeldbutton. Ook op de dag zelf is het mogelijk om een proefrit te boeken. Let op, er is dan wel beperkte beschikbaarheid.
The Dark Side of Japan MT Tour 2018
Datum: zaterdag 28 en zondag 29 april 2018
Locatie: Yamaha Motor Europe, Koolhovenlaan 101, Schiphol-Rijk
Tijdens de MT Tour kunt u onder andere:
• proefrijden op de 2018 MT-modellen;
• een Öhlins workshop bijwonen;
• een MT-workshop bijwonen in de werkplaats van Yamaha Motor Nederland;
• een Yamalube workshop bijwonen;
• deelnemen aan het Yamaha Wheel of Torque en maak kans op leuke prijzen;
• genieten van de Foodtruck en muziek.

En nog veel meer activiteiten en gezelligheid!
Meld u ook aan als u geen proefrit wilt maken maar toch langs wilt komen.
Bekijk hier alvast een impressie van de MT Tour 2017: